Hi, everyone. This is my first post. My name is Huzhi Li. If you find my name too hard to pronounce it. That's fine. Just call me Martin. I am from Chengdu, China. It is the city where those most adorable pandas live. Besides of that, the food is great. I especially like the hotpot.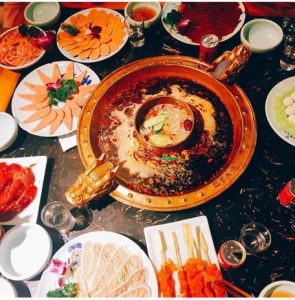 this is how the hotpot looks like 
I am so grateful to choose Wooster as the place to continue my study. Everybody is helpful, the weather is good and the professors are nice, except for the fact that the food is not spicy. Every time when I see the pictures of the hot pot, I will literally miss that.
Nice to meet you, everyone.